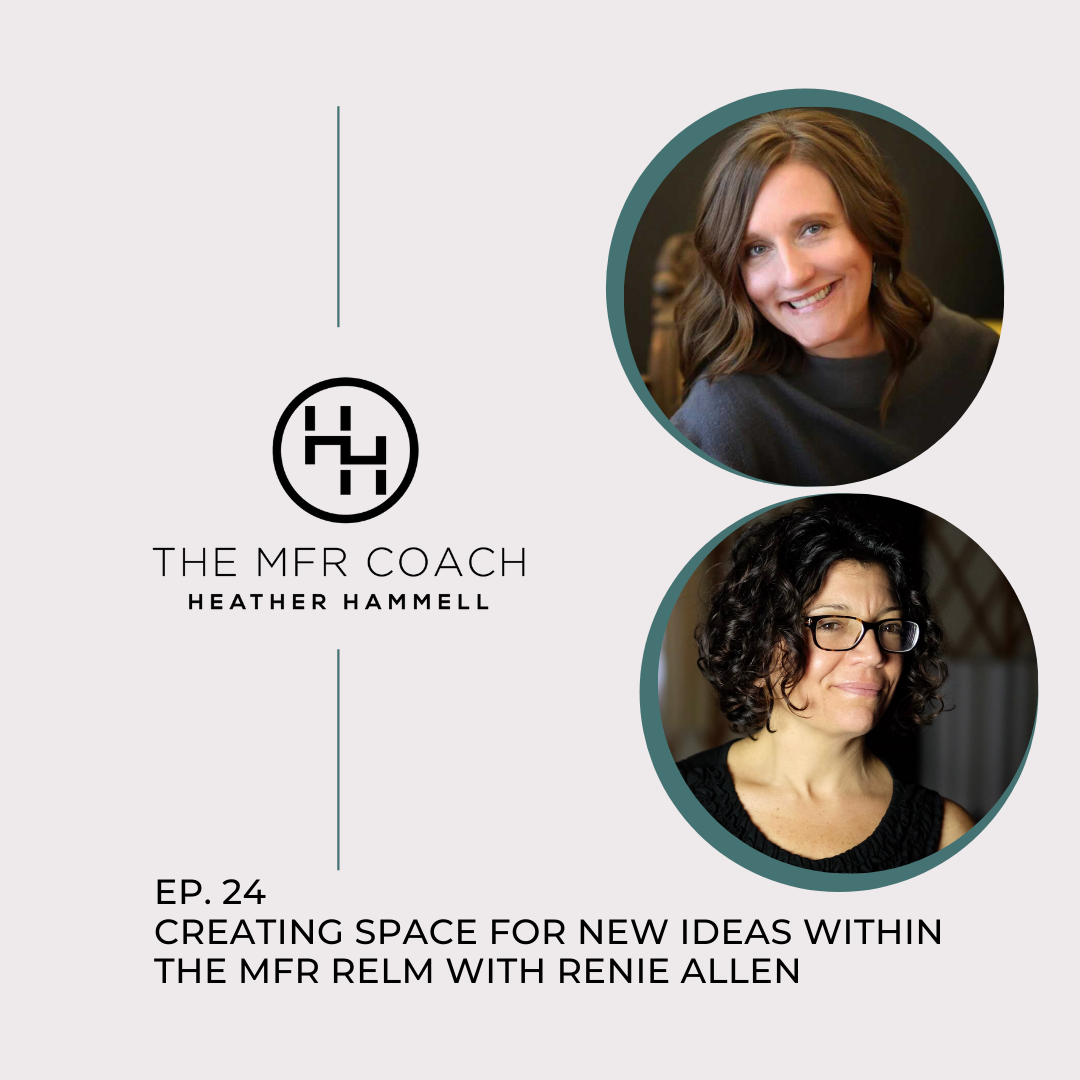 So we know that MFR therapy is one-on-one, hands-on treatments sessions during which therapists use a multitude of Myofascial Release techniques and movement therapy to assist their patients with pain relief. Right? This was definitely the case pre-COVID. Once COVID happened, the pandemic caused global adoption of stay-at-home mandates in an effort to curb the viral spread. This lockdown has had an unintended consequence on the MFR industry. Many therapists had to shut down their businesses as a result but many came up with new products and services to meet the evolving needs of the changing world in order to continue to support their patients.
That is exactly what our guest did. Renie Allen found a way to adapt to the needs of this unique moment by advising her patients on the most appropriate ways to perform the services they need through tailored advising and coaching using the online space. Listen in to learn exactly how she was able to do this.
GUEST INFO —
Renie Allen, Owner, LMT, Myofascial Release Therapist
Website - https://www.stillpointmfr.com/
Facebook - https://www.facebook.com/StillPointMFR/
Facebook Group - Facial Focus Community - https://www.facebook.com/groups/346258603291522
Instagram - https://www.instagram.com/stillpointmfr/
Myofascial Self-Care Guide - http://StillPointMFR.com/guide
FEATURED ON THE SHOW —
Get your copy of The MFR Coach's Guide To Having Your Own Myofascial Release Business 
Workbook The MFR Coach's Guide Money Belief 
FOLLOW ME —
RATE, REVIEW, & SUBSCRIBE ON APPLE PODCASTS –
If you love the content that I am providing, please consider rating and reviewing my show! This helps me support more people — just like you — build a thriving MFR business that they desire. Click here, scroll to the bottom, tap to rate with five stars, and select "Write a Review." Then be sure to let me know what you loved most about the episode! 
Also, if you haven't done so already, please consider subscribing to the podcast. New episodes drop weekly and if you're not subscribed, there's a good chance you'll miss out.