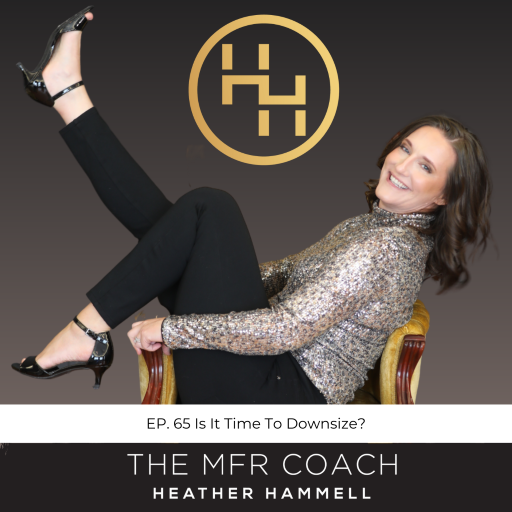 I work with lots of MFR therapists to help them scale their business revenue to $100,000 and beyond. I find that a common thought is that in order to do that, they're going to need to hire people and start out in a huge clinic. There is really an attachment to the idea that having that big flashy office space equals success. I want to offer that this is not true. When it comes to your business, how "big" it looks means nothing.
Deciding on how much office space is right for your business starts by getting clear on your facts. Listen in for some questions that you can ask to get the answers that you need to take the next best step in your business. 
FEATURED ON THE SHOW —
Get your copy of The MFR Coach's Guide To Having Your Own Myofascial Release Business - https://amzn.to/3EG1xCw
Workbook The MFR Coach's Guide Money Belief - https://drive.google.com/file/d/1raKi8q8ilffoMbcYodY3EWo338T0Sf4i/view?usp=sharing 
Group Coaching - Register now For July 2022 - https://view.flodesk.com/pages/61ca6808ed19fa5e614f4daa 
FOLLOW ME —
Facebook - https://www.facebook.com/TheMFRCoach/ 
Instagram - https://www.instagram.com/themfrcoach/ 
Website - https://www.themfrcoach.com/ 
RATE, REVIEW, & SUBSCRIBE ON APPLE PODCASTS –
If you love the content that I am providing, please consider rating and reviewing my show! This helps me support more people — just like you — to build the thriving MFR business that they desire. Click here, scroll to the bottom, tap to rate with five stars, and select "Write a Review." Then be sure to let me know what you loved most about the episode! 
Also, if you haven't done so already, please consider subscribing to the podcast. New episodes drop weekly and if you're not subscribed, there's a good chance you'll miss out.