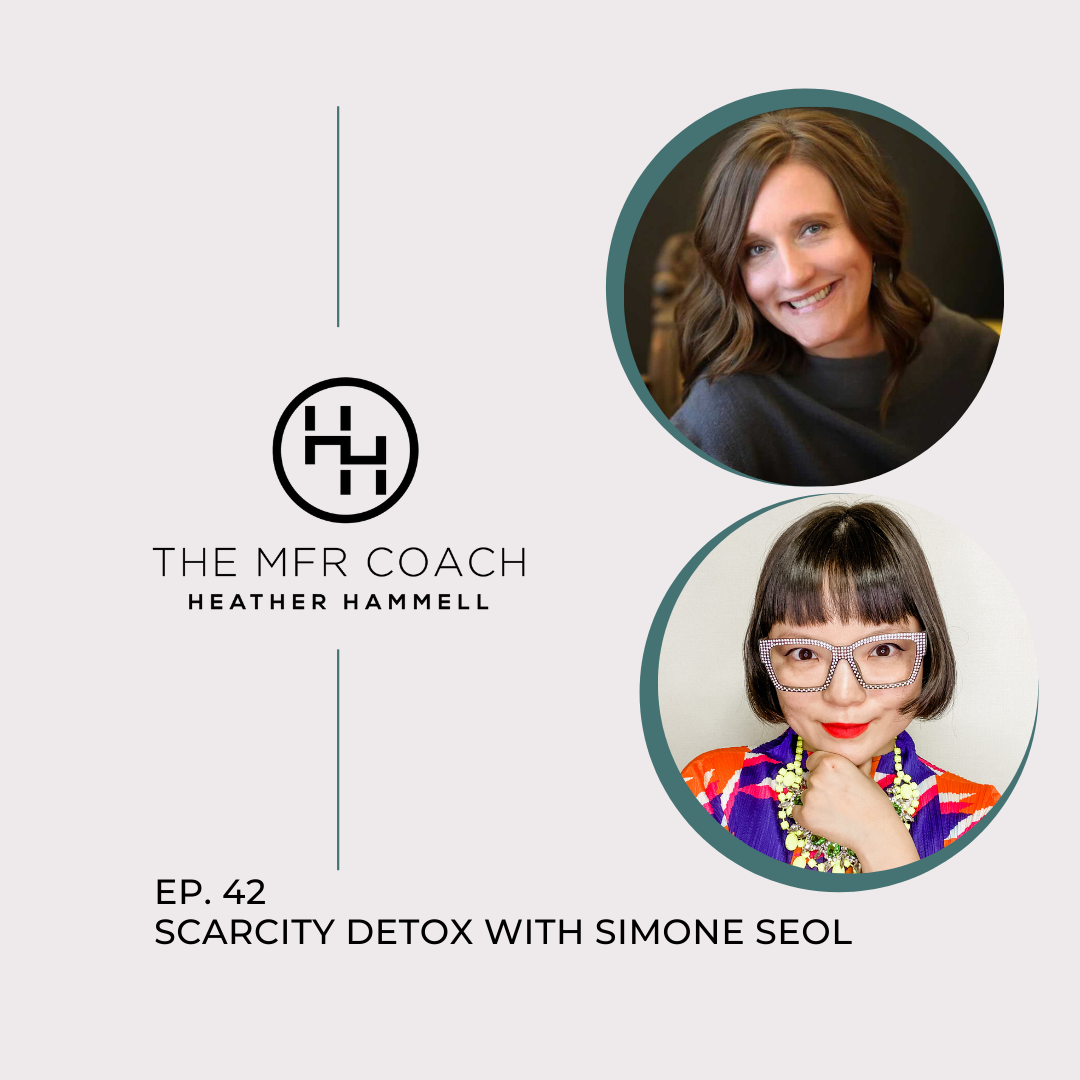 Our guest on this episode is my amazing business coach, Simone Seol. 
Simone is creating a revolution in how life coaches market online. She teaches coaches how to become profitable by putting love first, leaning into their messy genius, and not being afraid to get a little weird. In the past 2 years, Simone has created millions of dollars in her own business and helped countless life coaches scale their businesses with joy and sovereignty. She is the host of the top-rated Joyful Marketing podcast and author of The Fearless Marketing Bible for Life Coaches.
You'll want to get comfy with pen and paper ready as you listen to this episode. This conversation is valuable, motivating and so timely as we head into a New Year. If you need a reminder that you are a bad a**, you are more than enough, you can grow the business you desire and earn the income that you want while providing your clients with the valuable opportunity to live pain-free lives, then press play to be inspired to set big scary goals for 2022 and feel confident to pursue them.
GUEST INFO —
Simone Soel, Business Coach
Website - www.simonegraceseol.com
Instagram - www.instagram.com/simone.grace.seol
Facebook - www.facebook.com/simonegraceseol 
FEATURED ON THE SHOW —
Get your copy of The MFR Coach's Guide To Having Your Own Myofascial Release Business 
Workbook The MFR Coach's Guide Money Belief 
Group Coaching - Register now For January 2022
FOLLOW ME —
Facebook - https://www.facebook.com/TheMFRCoach/ 
Instagram - https://www.instagram.com/themfrcoach/ 
Website - https://www.themfrcoach.com/ 
RATE, REVIEW, & SUBSCRIBE ON APPLE PODCASTS –
If you love the content that I am providing, please consider rating and reviewing my show! This helps me support more people — just like you — build a thriving MFR business that they desire. Click here, scroll to the bottom, tap to rate with five stars, and select "Write a Review." Then be sure to let me know what you loved most about the episode! 
Also, if you haven't done so already, please consider subscribing to the podcast. New episodes drop weekly and if you're not subscribed, there's a good chance you'll miss out.