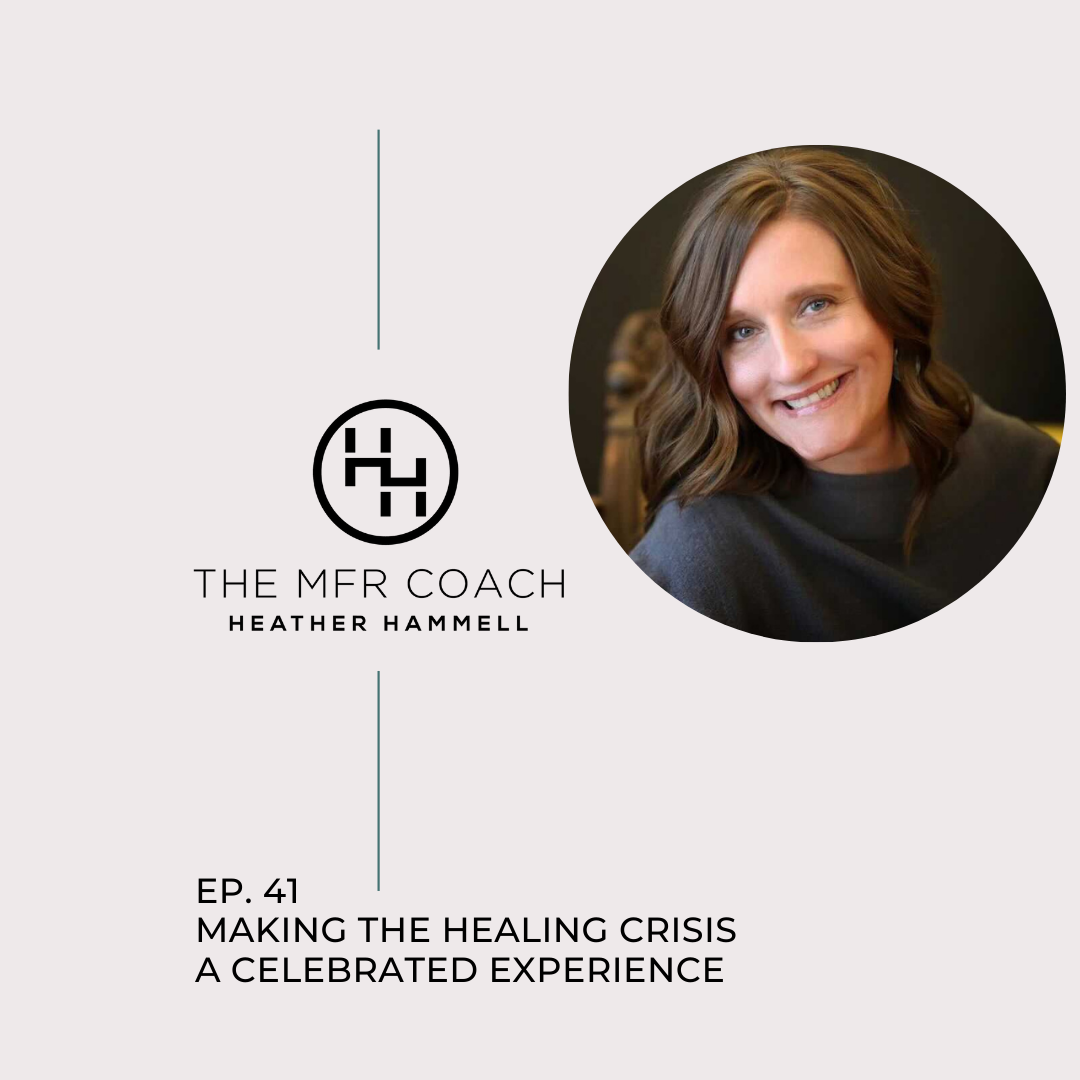 A healing crisis is a temporary worsening of symptoms that occurs when the body is going through the process of healing itself. This often causes fear, stress, and worry for MFR patients as they begin to think something has gone wrong.
As an MFR therapist, it is important for you to hold space for your patient as they experience a crisis and reassure them that this is in fact something to be celebrated. Do not add additional drama to the situation, instead remind them that this is an unfolding process; being gentle with themselves and trusting the process as they move through it is helpful. 
Listen in to learn more about how you can support your clients through a healing crisis and help them to celebrate the experience rather than fear it.
If you need help with maneuvering situations like this in your MFR business then I invite you to join the next group coaching program that starts in January. Grab your seat now. Doors close on December 24th, or as soon as seats are filled.
Visit https://www.themfrcoach.com/the-mfr-coach-group-program for more information.
FEATURED ON THE SHOW —
Get your copy of The MFR Coach's Guide To Having Your Own Myofascial Release Business 
Workbook The MFR Coach's Guide Money Belief 
Group Coaching - Register now For January 2022
FOLLOW ME —
Facebook - https://www.facebook.com/TheMFRCoach/ 
Instagram - https://www.instagram.com/themfrcoach/ 
Website - https://www.themfrcoach.com/ 
RATE, REVIEW, & SUBSCRIBE ON APPLE PODCASTS –
If you love the content that I am providing, please consider rating and reviewing my show! This helps me support more people — just like you — build a thriving MFR business that they desire. Click here, scroll to the bottom, tap to rate with five stars, and select "Write a Review." Then be sure to let me know what you loved most about the episode! 
Also, if you haven't done so already, please consider subscribing to the podcast. New episodes drop weekly and if you're not subscribed, there's a good chance you'll miss out.