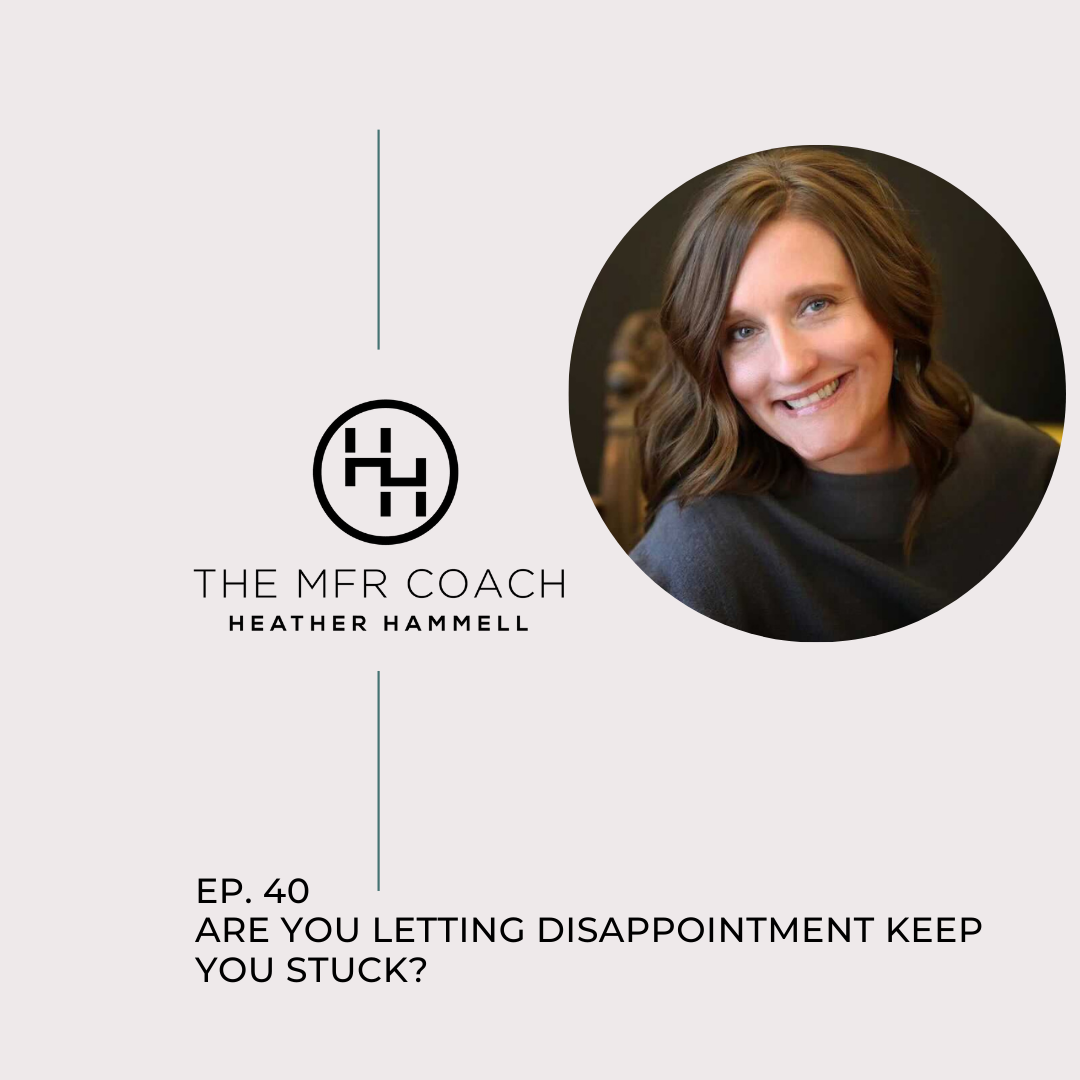 We can all instantly recognize the feeling of being let down, the anger we might feel when something we thought we deserved didn't happen, the grief we experience when we miss out on an opportunity, or the fear we feel when you set out goals but don't think that we will reach them. This feeling is known as disappointment.  
We all face moments when we don't achieve our goals despite our best efforts. This is 100% normal but it can be difficult and challenging to deal with. However, we cannot allow this feeling or fear of this feeling to keep us stuck. If we continue to avoid disappointment we never get the opportunity to do the things that we can be really good at if we were just willing to risk disappointment or willing to even see that disappointment is not a problem at all. 
I want you to check-in with yourself and ask, are you someone who is afraid of disappointment? Listen in as I discuss how you can feel disappointment and still start before you're ready and go after your big dreams.
The next group coaching program starts in January. Grab your seat now. Doors close on December 24th, or as soon as seats are filled.
Visit https://www.themfrcoach.com/the-mfr-coach-group-program for more information.
FEATURED ON THE SHOW —
Get your copy of The MFR Coach's Guide To Having Your Own Myofascial Release Business 
Workbook The MFR Coach's Guide Money Belief 
Group Coaching - Register now For January 2022
FOLLOW ME —
Facebook - https://www.facebook.com/TheMFRCoach/ 
Instagram - https://www.instagram.com/themfrcoach/ 
Website - https://www.themfrcoach.com/ 
RATE, REVIEW, & SUBSCRIBE ON APPLE PODCASTS –
If you love the content that I am providing, please consider rating and reviewing my show! This helps me support more people — just like you — build a thriving MFR business that they desire. Click here, scroll to the bottom, tap to rate with five stars, and select "Write a Review." Then be sure to let me know what you loved most about the episode! 
Also, if you haven't done so already, please consider subscribing to the podcast. New episodes drop weekly and if you're not subscribed, there's a good chance you'll miss out.