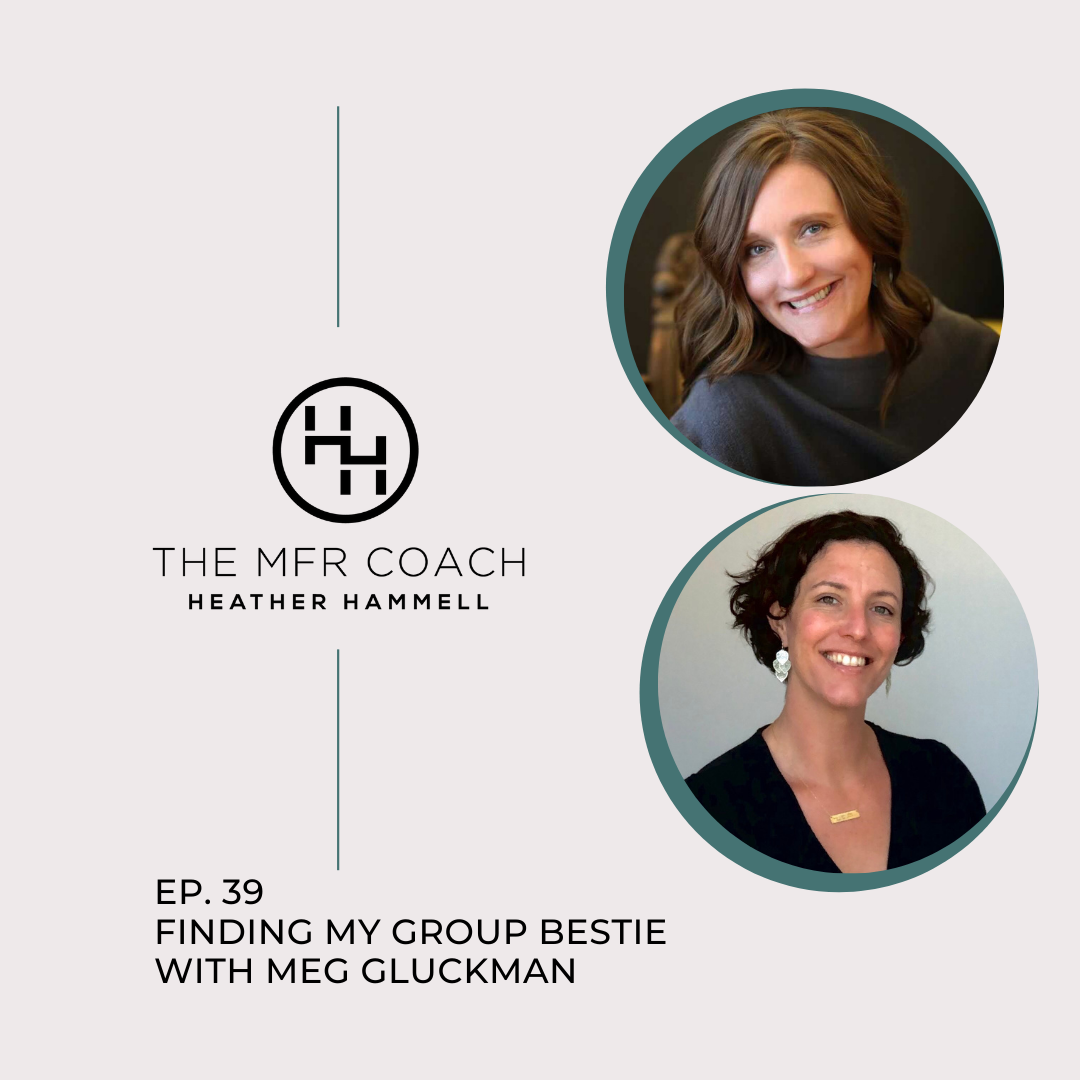 Today I am bringing another awesome episode with my friend and colleague, Life and Business Coach, Meg Gluckman. We talk about connection and belonging.
The world of an MFR Therapist and entrepreneur can be lonely at times. A remedy for this loneliness can be found in a collaborative community. Collaborating with other therapists and entrepreneurs can ease the sense of isolation and help your business to become successful in many ways.
Listen in as Meg and I discuss our experience as entrepreneurs and how we met through a group and have used that opportunity to connect and collaborate with each other and other business owners to make this journey much more successful for both of us. 
GUEST INFO —
Meg Gluckman, General Life, and Business Coach
Website - https://meggluckman.com/
Facebook - https://www.facebook.com/meggluckmancoaching
Instagram - https://www.instagram.com/meggluckman/
FEATURED ON THE SHOW —
Get your copy of The MFR Coach's Guide To Having Your Own Myofascial Release Business 
Workbook The MFR Coach's Guide Money Belief 
Group Coaching - Register now For January 2022
EP. 23 Learning the Model and Using it as a Swiss Army Knife in Your Life with Meg Gluckman - https://podcasts.apple.com/us/podcast/ep-23-learning-the-model-and-using-it-as-a-swiss/id1559611229?i=1000531457863
FOLLOW ME —
Facebook - https://www.facebook.com/TheMFRCoach/ 
Instagram - https://www.instagram.com/themfrcoach/ 
Website - https://www.themfrcoach.com/ 
RATE, REVIEW, & SUBSCRIBE ON APPLE PODCASTS –
If you love the content that I am providing, please consider rating and reviewing my show! This helps me support more people — just like you — build a thriving MFR business that they desire. Click here, scroll to the bottom, tap to rate with five stars, and select "Write a Review." Then be sure to let me know what you loved most about the episode! 
Also, if you haven't done so already, please consider subscribing to the podcast. New episodes drop weekly and if you're not subscribed, there's a good chance you'll miss out.