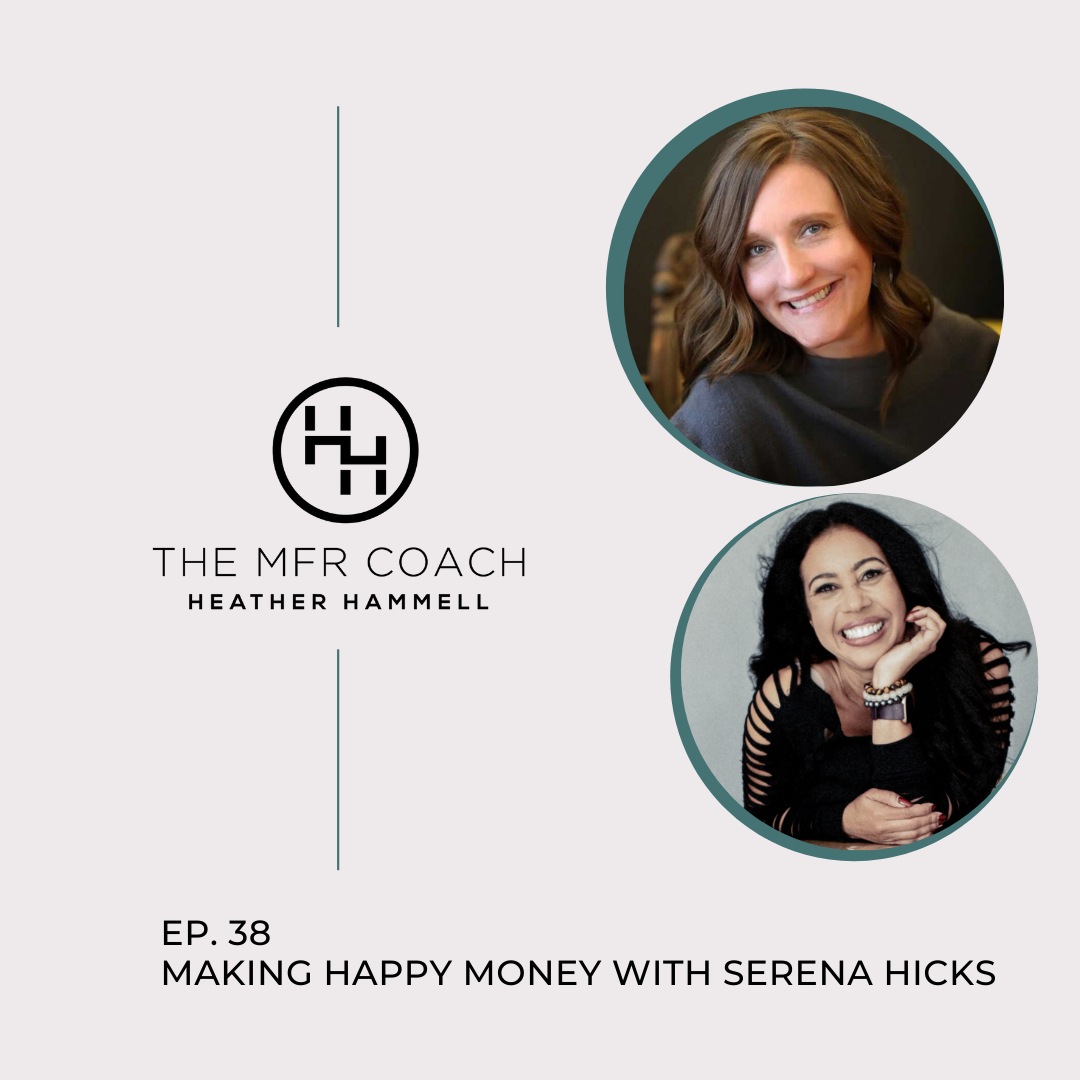 Today we are talking about business and money. The way you run your business should be determined by the type of lifestyle you want to lead. To make that happen you must master your money mindset for ultimate business success.
Our guest today is Money Coach, Serena Hicks. Serena Hicks believes that making and having #BIGHappyMoney is a social justice issue. As a biracial businesswoman, who went from bankruptcy in 2008 to BIG Happy Money (she will have cash collected her first million as a Coach in just over two years) based on her realization that the Patriarchy hates a well-resourced BIPOC, woman, and/or non-binary individual. She offers that your money-making is HOW we change the world; financial freedom is indeed a powerful thing.
Serena is all about building a financial portfolio that supports you above and beyond what you need to survive and the secret is money mindset. Your money mindset is your unique set of beliefs and your attitude about money. It drives the decisions you make about saving, spending, and handling money. Having the right money mindset is extremely important as an entrepreneur. That's because when you own a business, you're 100% in charge of the results you get (or don't get). That's why it's important that you're thinking the right thoughts to keep yourself motivated to work towards the results because the wrong thinking is usually the culprit that's keeping most people from getting the results they want in their businesses. 
Grab your notepad and listen in to learn how to begin the process of transforming your relationship with money so you can create the life you want to be living, build a thriving business where you can earn more than enough while helping people live pain-free lives. 
GUEST INFO —
Serena Hicks, Money Coach 
Instagram - https://www.instagram.com/xoxoSerenaHicks
Website - https://www.serenahicks.com/
Facebook - https://www.facebook.com/SerenaHicksAF/
FEATURED ON THE SHOW —
Get your copy of The MFR Coach's Guide To Having Your Own Myofascial Release Business 
Workbook The MFR Coach's Guide Money Belief 
Group Coaching - Join the Wait List For January 2022
FOLLOW ME —
RATE, REVIEW, & SUBSCRIBE ON APPLE PODCASTS –
If you love the content that I am providing, please consider rating and reviewing my show! This helps me support more people — just like you — build a thriving MFR business that they desire. Click here, scroll to the bottom, tap to rate with five stars, and select "Write a Review." Then be sure to let me know what you loved most about the episode! 
Also, if you haven't done so already, please consider subscribing to the podcast. New episodes drop weekly and if you're not subscribed, there's a good chance you'll miss out.