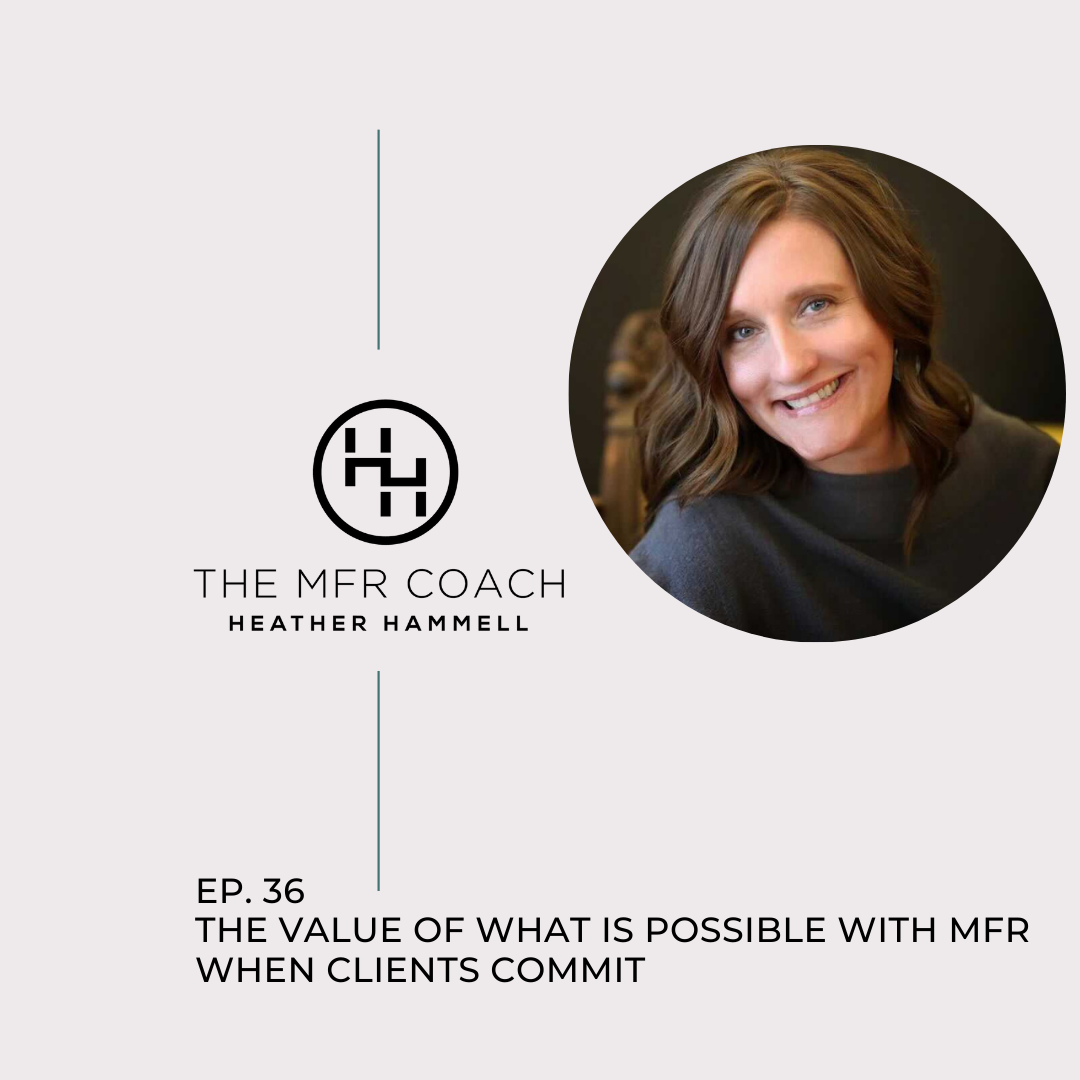 We all want what is best for our clients. We all want them to get out of pain and return to active and meaningful lifestyles as quickly as possible. What if "quickly" also looks like treatment taking a year or longer to achieve? What if that long stretch actually serves clients better and more fully, more permanently. What if more issues are resolved because of the longer length of treatment? I pose these questions to you so that you can think about what is truly possible and best for your clients when they come for treatment. How can you have an honest conversation about treatment length that gives them the best outcome?
Lots of people out there are looking for the quickest, easiest, cheapest fix to their problem. I think this is a thought error that is pretty common to have. Of course, we'd all like things over and done with quickly and efficiently right? But why? Why is quicker better?
And I want to offer that we just need to educate our clients on why that isn't a great idea. We must talk about what results are possible for our clients so that they know exactly why they want to buy MFR sessions from you. We also want to set the proper expectation for the time they should spend in treatment. Our clients must understand that commitment to their treatment equals better outcomes. If you're thinking, " I can't control how many times my clients come to see me." Actually, you can. You just have to change your client concept and your Therapist Self Concept. 
It is possible to attract high-quality patients that are determined to get better, who want to be there for multiple visits, who want to work with you, who want to understand and want to know what is possible for them. I'd put my name on all of those outcomes from patients who stayed and got what they came for. I'd rather not put my name on the "one-off" clients who just didn't get it or wouldn't take the time to.
 Listen in to learn how you can create results you'd love to stand behind.
FEATURED ON THE SHOW —
Get your copy of The MFR Coach's Guide To Having Your Own Myofascial Release Business 
Workbook The MFR Coach's Guide Money Belief 
Group Coaching - Join the Wait List For January 2022
FOLLOW ME —
RATE, REVIEW, & SUBSCRIBE ON APPLE PODCASTS –
If you love the content that I am providing, please consider rating and reviewing my show! This helps me support more people — just like you — build a thriving MFR business that they desire. Click here, scroll to the bottom, tap to rate with five stars, and select "Write a Review." Then be sure to let me know what you loved most about the episode! 
Also, if you haven't done so already, please consider subscribing to the podcast. New episodes drop weekly and if you're not subscribed, there's a good chance you'll miss out.