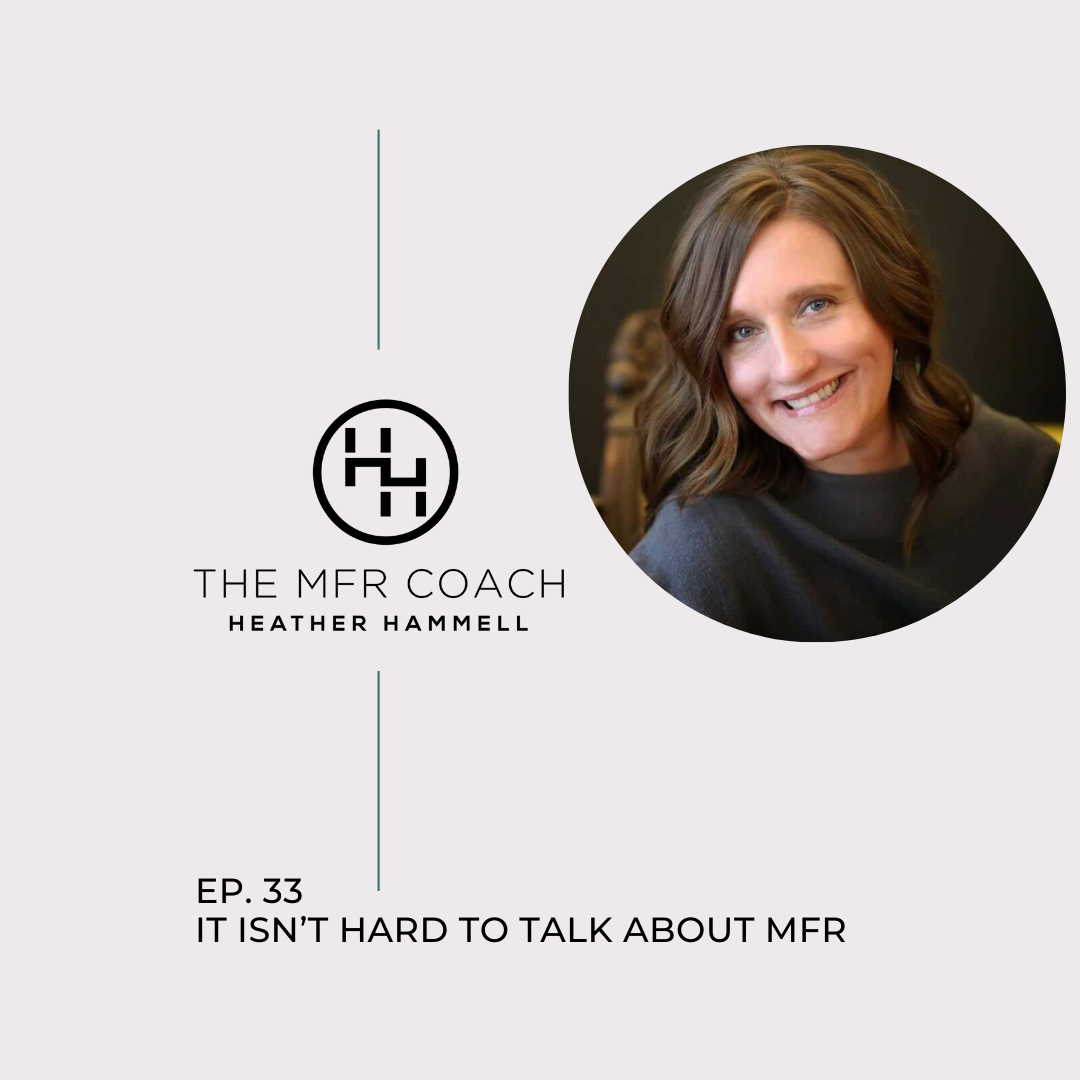 If you are a "new" therapist or an "old" one I want to say something that might be against everything you've thought about talking about MFR. It isn't hard to talk about MFR.
If you adopt this thought, you will be able to have access to the creative parts of your brain that can help you to clearly explain to and interact with people in a way that creates connection and relays the messages of how MFR can help them. In this episode, I share how to easily explain what you do.
If you need additional assistance with items like this in your business, consider joining my next group coaching program. The program starts in January 2022 and will be opening soon for registration. Get on the waiting list now so you can reserve your spot. Go to my website, https://www.themfrcoach.com/ to join the waitlist. 
FEATURED ON THE SHOW —
Get your copy of The MFR Coach's Guide To Having Your Own Myofascial Release Business 
Workbook The MFR Coach's Guide Money Belief 
Join the Wait List For January Group 2022
FOLLOW ME —
RATE, REVIEW, & SUBSCRIBE ON APPLE PODCASTS –
If you love the content that I am providing, please consider rating and reviewing my show! This helps me support more people — just like you — build a thriving MFR business that they desire. Click here, scroll to the bottom, tap to rate with five stars, and select "Write a Review." Then be sure to let me know what you loved most about the episode! 
Also, if you haven't done so already, please consider subscribing to the podcast. New episodes drop weekly and if you're not subscribed, there's a good chance you'll miss out.