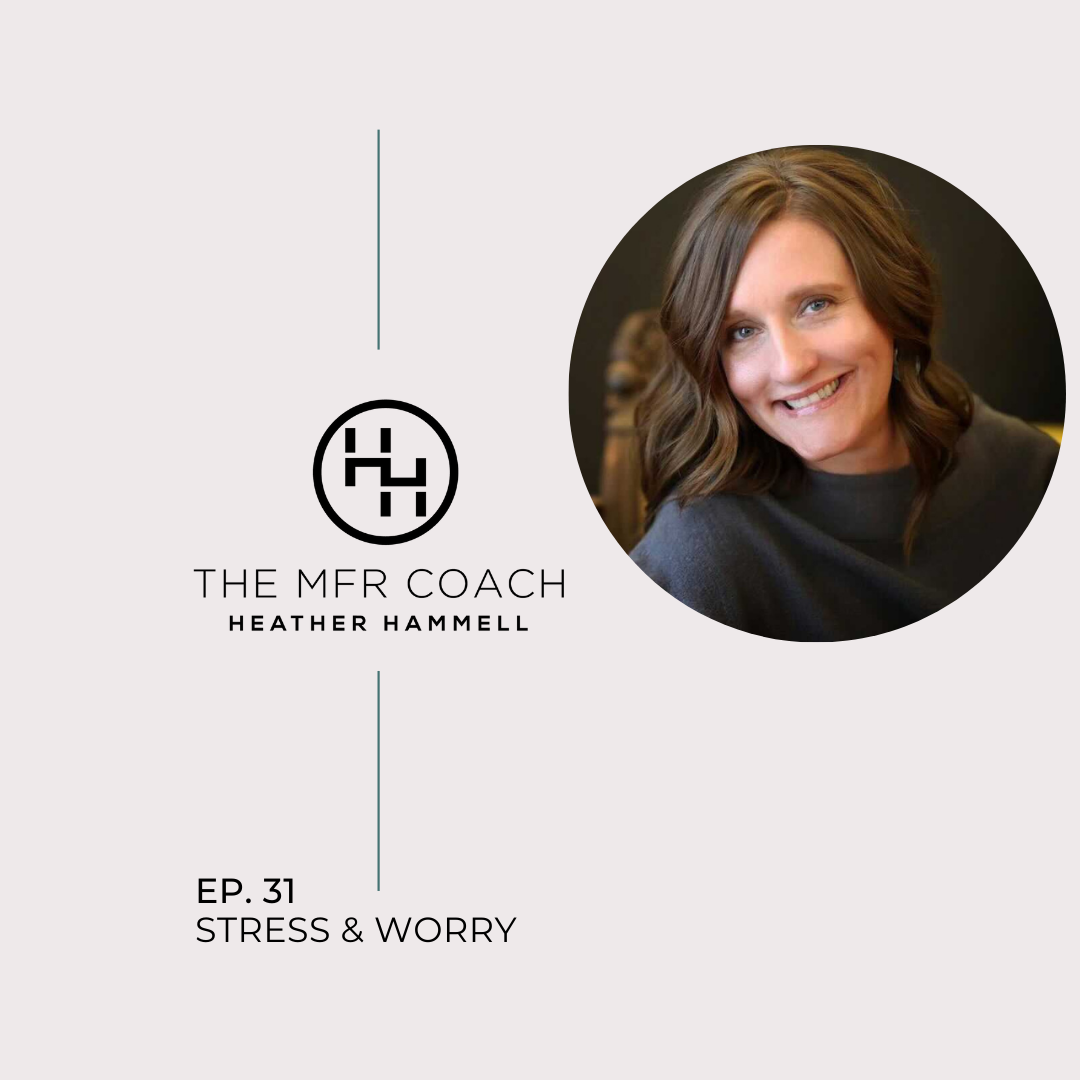 Stress is one of those things that we work with all the time, likely our patients are stressed out from their pain or their lives or both. And we're stressed out by all the things too. Our businesses, our clients, our families, our own pain, our schedules, all the things. I want to talk to you about how you experience stress, what your thoughts are about stress, and offer that it doesn't have to be the worst thing in your life. 
And if you want help coming up with clarity in your business to help get organized and focus to relieve stress,  I can help you as your Coach. Book a "what is possible" call with me today at www.themrfcoach.com and let's get coaching. In that call, I will listen to everything you have happening that might be causing extra stress in your MFR business. Then I will paint you a picture of what it would be like if we work together and how we can get you to your goal with ease. 
FEATURED ON THE SHOW —
Get your copy of The MFR Coach's Guide To Having Your Own Myofascial Release Business 
Workbook The MFR Coach's Guide Money Belief 
FOLLOW ME —
RATE, REVIEW, & SUBSCRIBE ON APPLE PODCASTS –
If you love the content that I am providing, please consider rating and reviewing my show! This helps me support more people — just like you — build a thriving MFR business that they desire. Click here, scroll to the bottom, tap to rate with five stars, and select "Write a Review." Then be sure to let me know what you loved most about the episode! 
Also, if you haven't done so already, please consider subscribing to the podcast. New episodes drop weekly and if you're not subscribed, there's a good chance you'll miss out.