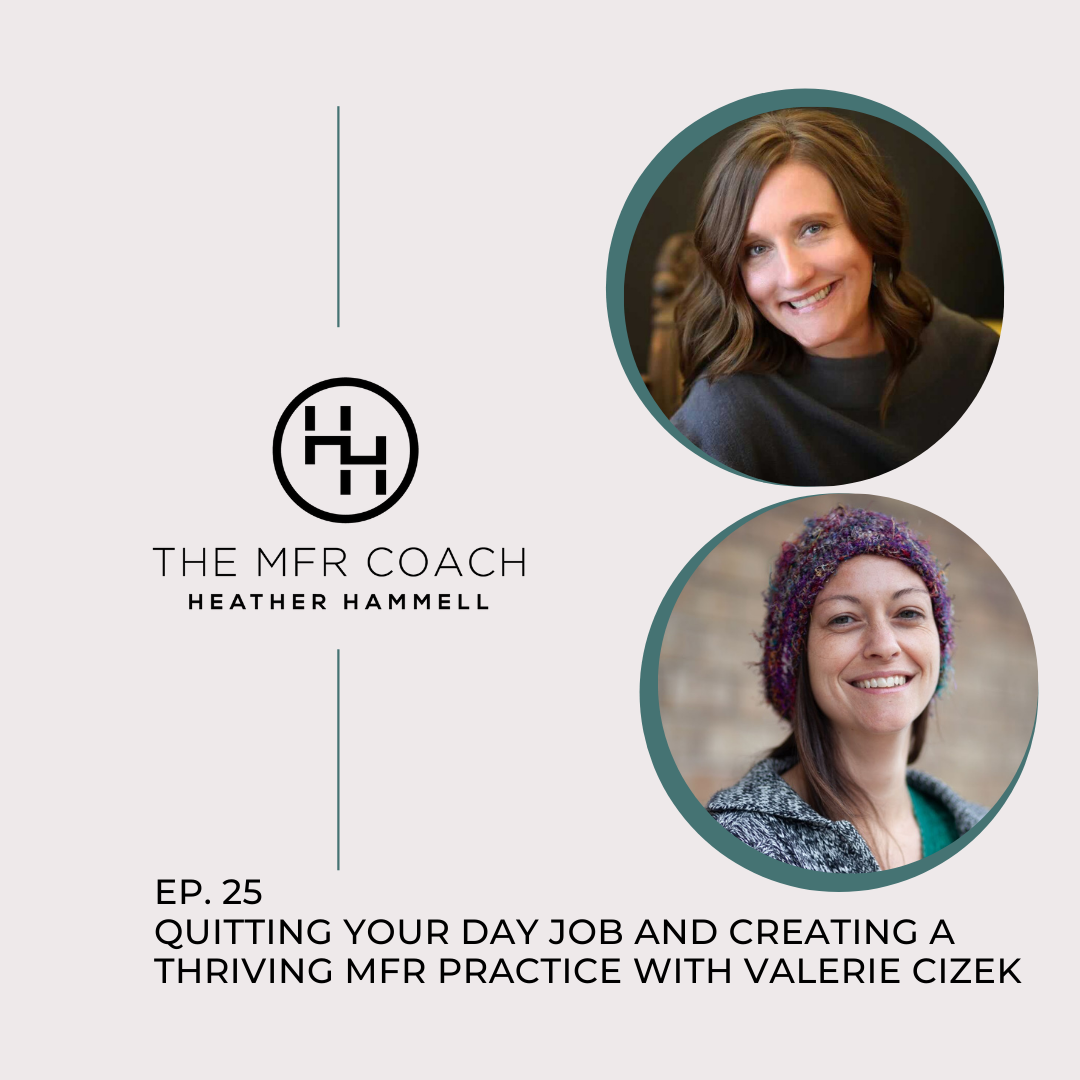 Starting a business is not a decision that will affect you only. In fact, that's why most of us become entrepreneurs, we want to give more to the people around us. 
This is true for my guest today, Valerie Cizek. Valerie had a strong desire to serve more people who wanted MFR treatments but was limited in her capacity to do so by her full-time job. And so she made a decision to quit her day job and launch her business as a full-time MFR Therapist. 
The result is that she faced her challenges and has grown as a person, she has created value for others and is in charge of her own choices, and took control of her income. Listen in to learn more about how Valerie has built a fully booked and thriving MFR business. 
GUEST INFO —
Valerie Cizek, Owner and Founder at Val Total Body Freedom Myofascial Release
Website - www.totalbodyfreedommfr.com
Facebook - https://www.facebook.com/totalbodyfreedommfr/
Instagram - https://www.instagram.com/total_body_freedom_mfr/
FEATURED ON THE SHOW —
Get your copy of The MFR Coach's Guide To Having Your Own Myofascial Release Business 
Workbook The MFR Coach's Guide Money Belief 
FOLLOW ME —
RATE, REVIEW, & SUBSCRIBE ON APPLE PODCASTS –
If you love the content that I am providing, please consider rating and reviewing my show! This helps me support more people — just like you — build a thriving MFR business that they desire. Click here, scroll to the bottom, tap to rate with five stars, and select "Write a Review." Then be sure to let me know what you loved most about the episode! 
Also, if you haven't done so already, please consider subscribing to the podcast. New episodes drop weekly and if you're not subscribed, there's a good chance you'll miss out.