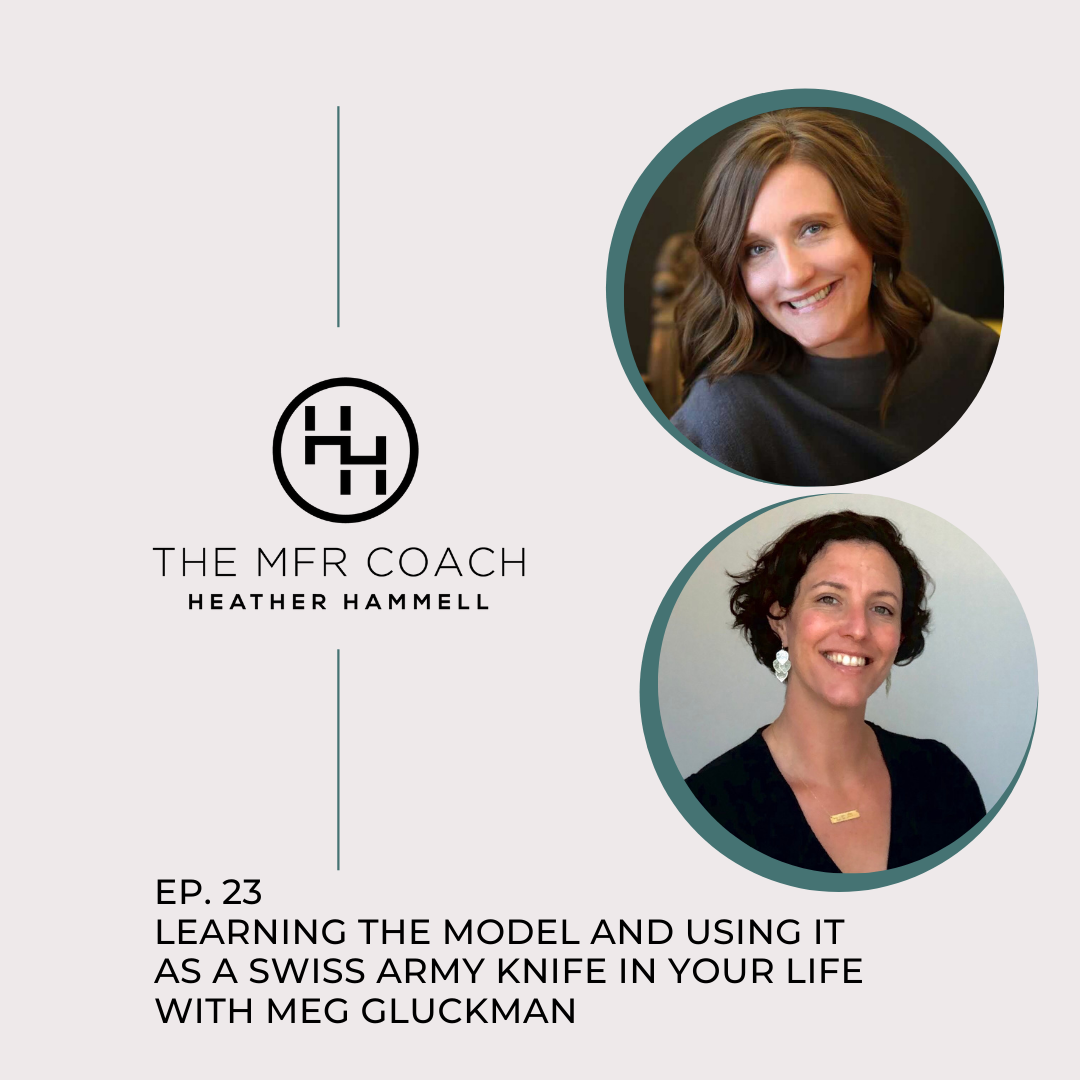 Today I am bringing you an awesome topic that will be sure to help you in all areas of your life. I am joined today by my friend and colleague, Life and Business Coach, Meg Gluckman and we will be going in the weeds with the amazing tool created by Brooke Castillo known as The Model. The Model is a tool that we use to better understand our thoughts, how our brain works, and to understand the results that we're creating in our lives. 
Prior to learning this tool, we felt as if life was just happening to us and we had very little say in what was going on. And that the external world, the situations that we were in, the other people that we were around, dictated what we thought, and how we felt. Now with the model, we happen to our lives. We are living much more purposefully and intentionally. It highlights the feelings that are motivating us to take different actions and how those actions create our results. It's a way to have full power over our emotions and our response to things and how we want to move throughout our lives. We call it the Swiss Army knife of life. It has helped us and our clients tremendously and we want to show you how to apply it to your life so that you feel much more empowered and in control. Press play to learn how.
GUEST INFO —
Meg Gluckman, General Life, and Business Coach
Website - https://meggluckman.com/
Facebook - https://www.facebook.com/meggluckmancoaching
Instagram - https://www.instagram.com/meggluckman/
FEATURED ON THE SHOW —
Get your copy of The MFR Coach's Guide To Having Your Own Myofascial Release Business 
Workbook The MFR Coach's Guide Money Belief 
FOLLOW ME —
RATE, REVIEW, & SUBSCRIBE ON APPLE PODCASTS –
If you love the content that I am providing, please consider rating and reviewing my show! This helps me support more people — just like you — build a thriving MFR business that they desire. Click here, scroll to the bottom, tap to rate with five stars, and select "Write a Review." Then be sure to let me know what you loved most about the episode! 
Also, if you haven't done so already, please consider subscribing to the podcast. New episodes drop weekly and if you're not subscribed, there's a good chance you'll miss out.