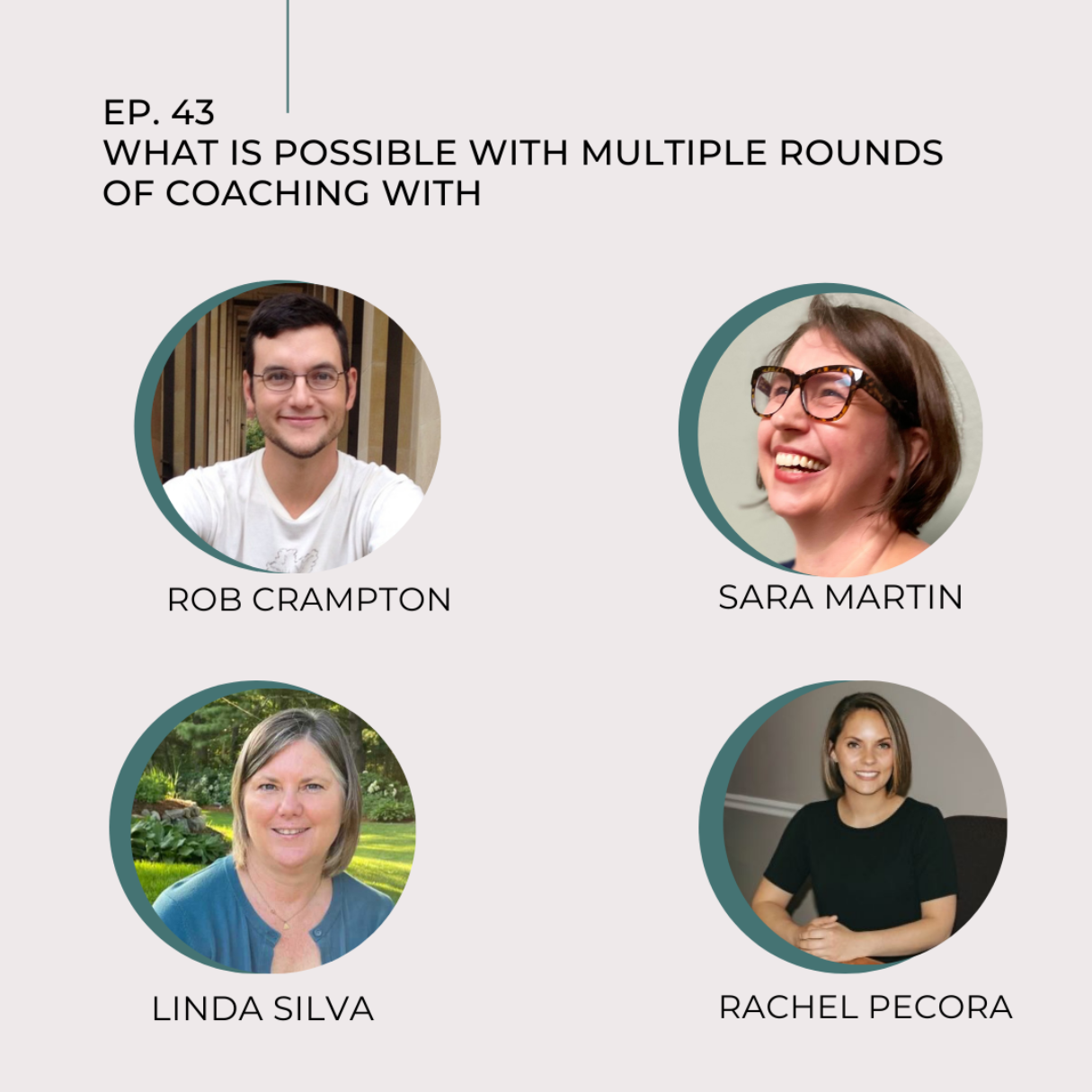 Entrepreneurship can be a lonely journey. Initially, you spend every waking hour working on your business. And it can feel like you're stuck on a desert island. So who do you turn to for guidance and accountability?
Of course, there are millions of online articles, videos, and other resources on how to build and grow a business. But if your business is unique like MFR therapy is then a one-size-fits-all solution won't work. This is where coaching comes in. Coaching has become a common and essential practice for those wanting to level up their business. 
In this episode, I am joined by four of my clients, Rob, Sara, Linda, and Rachel who will share their experience with multiple rounds of business coaching, the results they have accomplished, and how a coach can help you reach your business dreams. 
What they have been able to accomplish is amazing, inspiring, and motivating. This conversation will definitely get you ready to set big goals and fulfill them in the year ahead. Listen in to learn more. 
GUEST INFO —
Rob Crampton, MFR Therapist and owner of James River Myofascial Release - https://jamesrivermfr.com/
Sara Martin, Owner of FireRainbow Myofascial Release
Instagram - https://www.instagram.com/firerainbowmfr/ 
Website - www.firerainbowmfr.com
Facebook - https://www.facebook.com/firerainbowmfr 
Linda Silva, MFR Therapist and owner of Align Myofascial Release - http://www.alignmyofascialrelease.com
Facebook - https://www.facebook.com/pages/category/Medical---Health/Align-Myofascial-Release-103292567734123/
Booking a Massage - https://www.massagebook.com/biz/align-myofascial-release
Rachel Pecora, MFR Therapist and owner of Northeast Ohio Myofascial Release
Website:https://www.neomyofascialrelease.com/ 
Facebook: https://www.facebook.com/NortheastOhioMyofascialRelease
FEATURED ON THE SHOW —
Get your copy of The MFR Coach's Guide To Having Your Own Myofascial Release Business 
Workbook The MFR Coach's Guide Money Belief 
Group Coaching - Register now For January 2022
FOLLOW ME —
Facebook - https://www.facebook.com/TheMFRCoach/ 
Instagram - https://www.instagram.com/themfrcoach/ 
Website - https://www.themfrcoach.com/ 
RATE, REVIEW, & SUBSCRIBE ON APPLE PODCASTS –
If you love the content that I am providing, please consider rating and reviewing my show! This helps me support more people — just like you — build a thriving MFR business that they desire. Click here, scroll to the bottom, tap to rate with five stars, and select "Write a Review." Then be sure to let me know what you loved most about the episode! 
Also, if you haven't done so already, please consider subscribing to the podcast. New episodes drop weekly and if you're not subscribed, there's a good chance you'll miss out.